On the morning of September 29th, the 6th International Conference on Chemical Engineering, Food, and Bio Technology (ICCFB 2023) and the 27th Regional Symposium on Chemical Engineering (RSCE 2023) were inaugurated in Ho Chi Minh City. These prestigious events were co-organized by Petrovietnam University (PVU) and Ho Chi Minh City University of Technology.
The conference gathered numerous scientists, experts, scholars, engineers, and students from both domestic and international institutions specializing in chemical engineering, food technology, and biotechnology. It was scheduled to span over two days, from September 29th to 30th, 2023, in Ho Chi Minh City.
In his opening remarks, Dr. Phan Minh Quoc Binh, Rector of PVU, stated that the conference aimed to establish a beneficial forum for the exchange, discussion, and dissemination of research findings from scientists worldwide. It served as an advantageous opportunity for Vietnamese and international scientists and experts to share experiences and transfer technology in the fields of Chemical Engineering, Food, and Bio Technology.
Dr. Phan Minh Quoc Binh further informed that the conference received 150 reports from scientists from the USA, China, Australia, Japan, South Korea, Taiwan, Thailand, Malaysia, Indonesia, Vietnam, and more. Notably, 100 outstanding reports were meticulously selected and published in reputable journals.
On behalf of the organizing committee, Dr. Phan Minh Quoc Binh expressed his hope that the conference would provide the attendees with innovative ideas and practical experiences to establish cooperative relationships and seek partners for future collaboration, both domestically and internationally.
The conference was vibrant with discussions on main topics including Catalysis and Materials Engineering, Food and Bio Engineering, Control Engineering, Environmental and Safety Engineering, and more. PVU students presented notable topics, contributing to the lively academic atmosphere of the conference.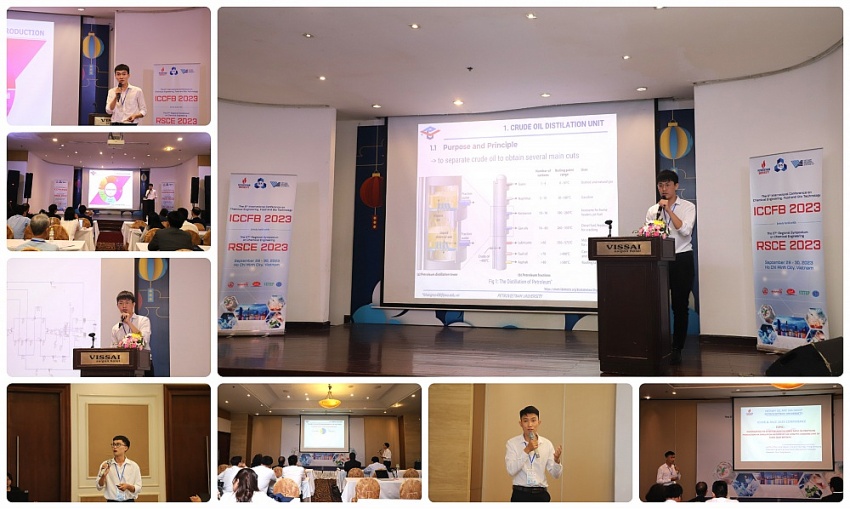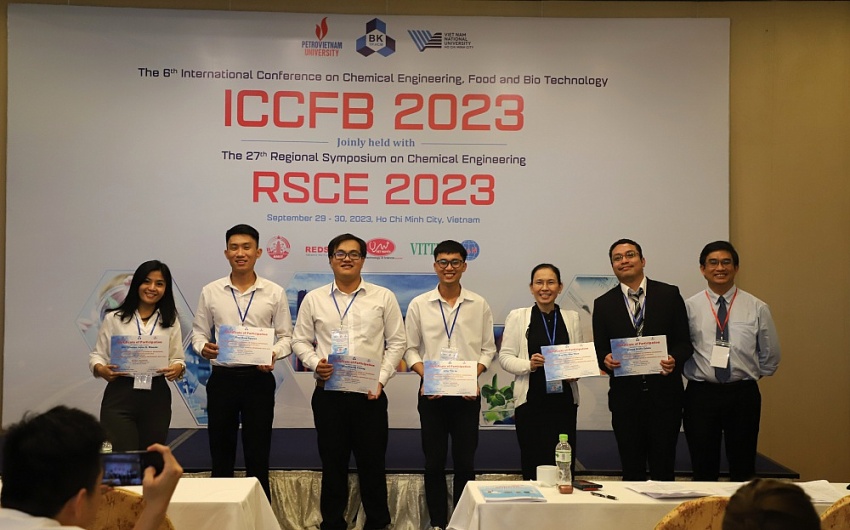 Dr. Phan Minh Quoc Binh also extended his gratitude to all organizations and individuals contributing to the conference's success, including speakers, scientists, cooperating universities, financial contributors, sponsors, supporters, faculty, and students. Special appreciation was also conveyed to Hoa Binh Company and The Vissai Hotel for their invaluable assistance in organizing this event.
In his welcome and opening remarks, Dr. Phan Minh Quoc Binh introduced Petrovietnam University as a subsidiary of the Vietnam Oil and Gas Group, or Petrovietnam, emphasizing its commitment to developing high-quality human resources and aligning scientific research and training with practical applications in the oil and gas industry. He highlighted the university's ABET-accredited petroleum engineering programs and its substantial contributions to Petrovietnam's research. He warmly invited all distinguished guests and scientists to visit PVU's campus in the scenic province of Ba Ria-Vung Tau and explore opportunities for collaboration in scientific research and training at PVU.
In conclusion, Dr. Phan Minh Quoc Binh expressed his belief in the conference's success and wished all the distinguished guests good health, happiness, and success. He thanked everyone for their attention and participation and hoped that they would enjoy the conference and have interesting experiences in Ho Chi Minh City.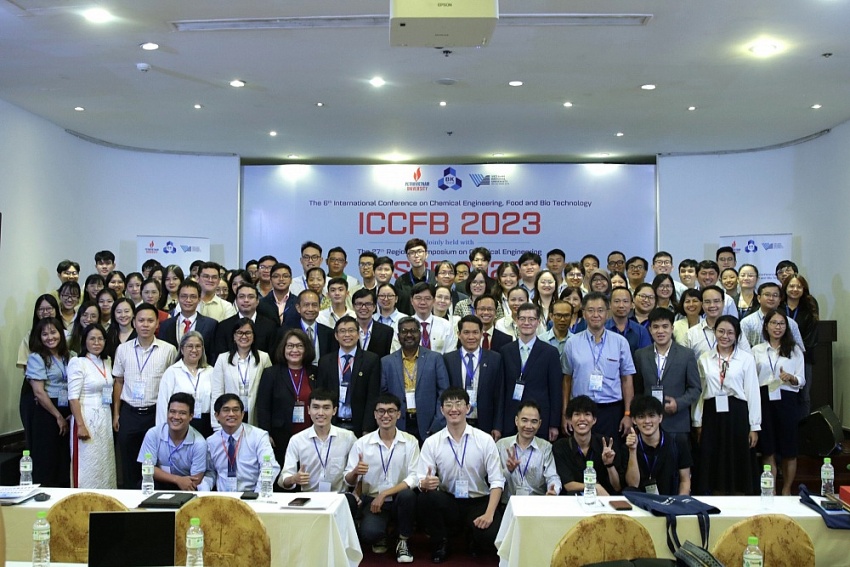 Các đại biểu tại Hội nghị
An Nhiên